The planning process for their first daughter's wedding gave David an entire new perspective about the craft he is so passionate about.  During this process David and his wife discovered not just their 1984 wedding album, but both of their parents albums as well. These beautiful and intact albums happened to date back to 1952, and 1949. Just imagine the history behind these photographs. By paging through these albums David has restored his passion and understanding for the printed album as well as the timeless meaning and memories that accompany this story telling medium.  
From David,
               "For years as a photographer, I noticed pictures and albums on display at receptions, to share the memories of previous family weddings. When I decided this would be a great idea for our daughter's wedding, I uncovered my parent's album from 1949. The album was dusty and had a patina to it that made me wonder about the stories behind it. Touching it, smelling it and almost tasting it made me think about wedding albums produced today. It's then that I realized what I help produce today, could be displayed at a wedding in 2076, and this same cycle will repeat itself.
               So if you don't care about a wedding album, do you believe that your grandchildren will want to dust off and page through a USB drive? I think not. I think they would rather page through a beautifully done, high quality album, not a faded cheap version made online because back in 2016  is wasn't in the budget.  After not seeing my in-law's wedding album for many years, my wife has now been able to reminisce and truly appreciate this treasured family heirloom.  
               We all realize that a wedding budget is a matter of fact. I understand this now more than ever while planning my own daughter's wedding. Once you actually see these old albums now proudly displayed in my studio, you will appreciate the priceless value. A printed album will forever be there for you to view, touch and hold ,whereas a USB drive like any other technology before it will be obsolete and evolve within a single generation. In other words, a printed photograph is a sensory object that will never go out of style."
David truly does understand the priceless meaning behind a wedding album. Interestingly, three decades later he is still creating wedding albums for clients all over the world. Lately he has noticed that vintage style albums are resurfacing into this generations decor.  Take a look at the photographs below of their parent's wedding albums and Valerie's wedding dress. These items in any family truly display timeless and precious family memories.
                                                                 Wedding Photography by E. Brunel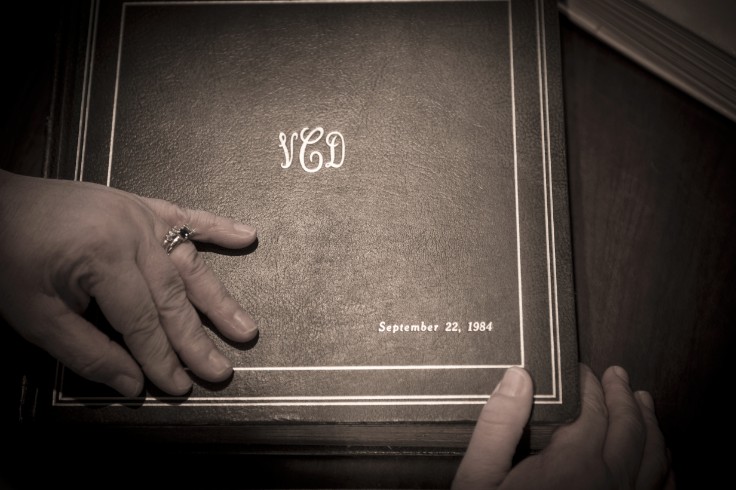 Wedding photography by: Kevin Raber & Paul Facenda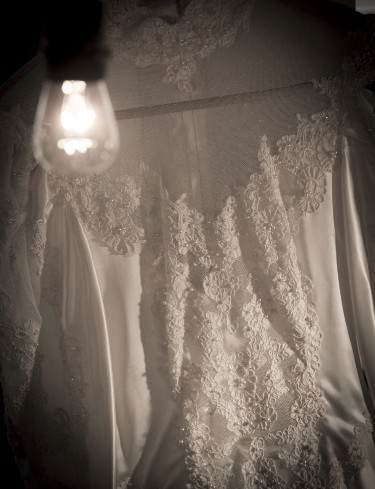 Campli Photography uses quality albums by: Leather Craftsmen Album Company & Finao Album Company